As the beautiful spring weather continues to steadily rise, chances are that you and your plants are not the only ones enjoying the warm spring evenings. One unfortunate drawback to this time of year are the troublesome June bugs that may begin to lay hundreds of eggs on your lawns.
From these eggs, white grub larvae hatch and begin to inch their way through the thatch layer of the lawn to the roots of the turf where they live happily for several months. While they feed on the roots of your lawn, the grass becomes un-anchored and can easily be pulled loose due to the damaged roots. This damage progresses in the early parts of summer, and by August, patches of dead grass may also appear throughout your lawn, wilting suddenly and erasing any hard work put into maintaining your landscape. Additionally, these grubs serve as the perfect source of food for pesky raccoons, skunks, and moles. Such critters will then add their share of damage that can become even more costly to treat and renovate as they easily pull the root damaged lawn back to gobble up the delicious white grubs.
Now is the best time to keep all this from occurring and to protect your precious landscape with our annual grub control treatment that we offer as a preventative measure for your lawn areas. Grubs can also be treated in the fall, however, it is much more costly as twice the material is usually necessary at double the cost compared to our spring treatment. By this time in the fall, the treatment is usually requested only after the critters have discovered the grubs and began tearing the lawns apart. Protect your landscape and contact our office now at (925) 676-6021.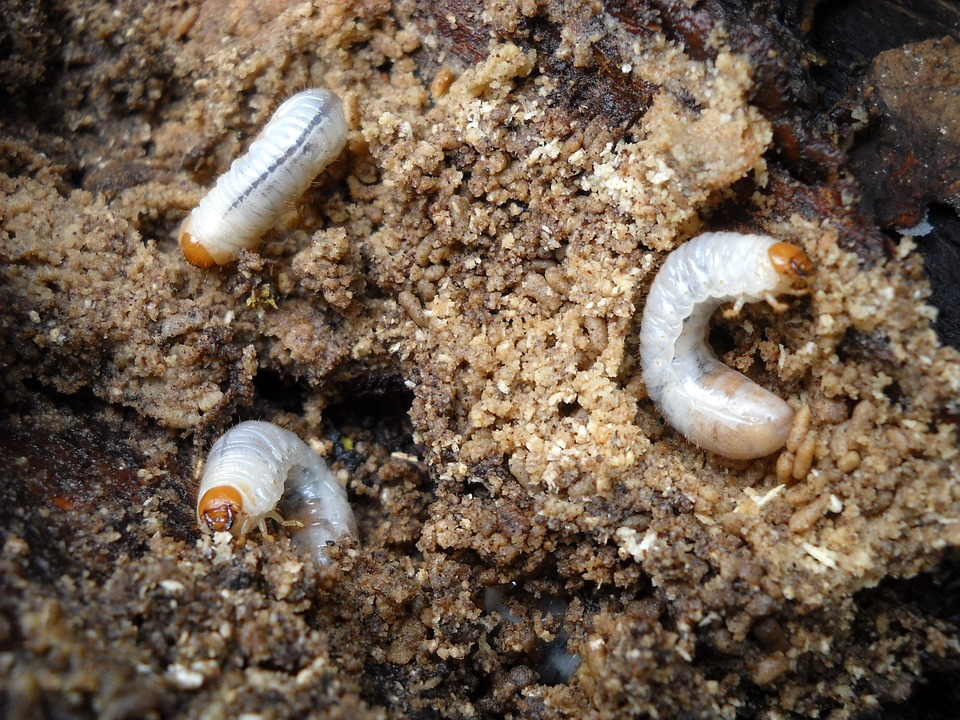 White Grub Larvae